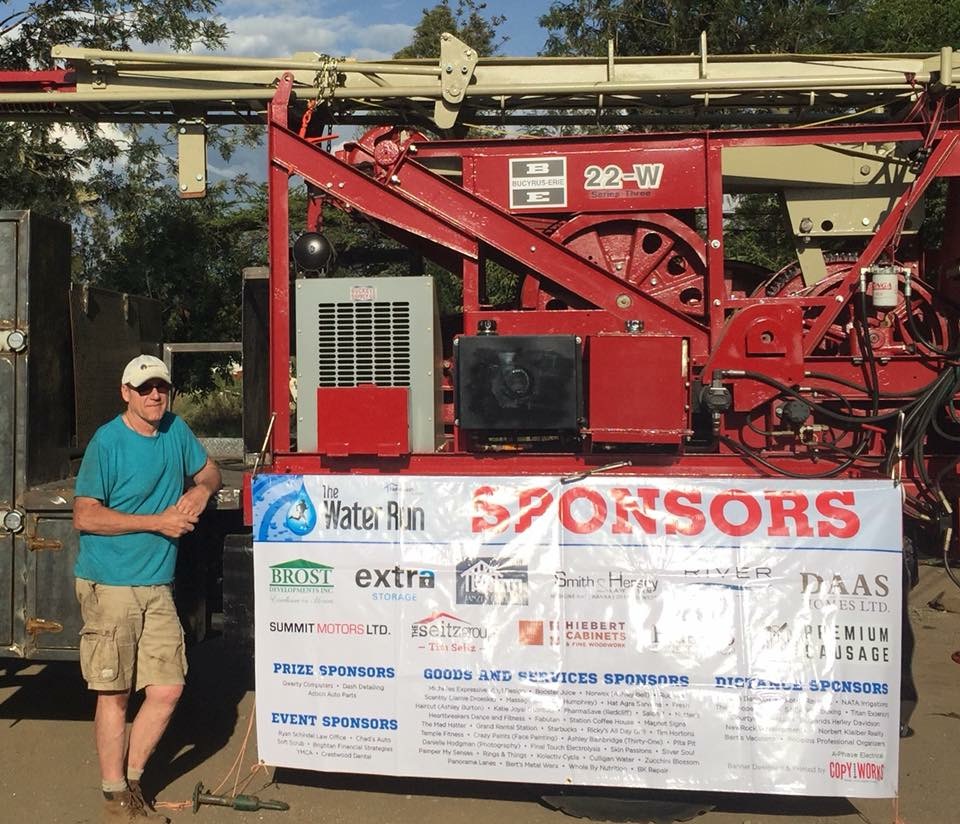 Aug 6, 2020
What Does The Water Run Look Like This Year?
It is definitely a unique year with many changes happening monthly. We will continue to adjust as needed to make this a great event!
For participants that will be present, we will be doing our due diligence to proceed with the guidelines set out by health ministers for the day of the run. We may start the race in waves to help promote social distancing.
For our virtual participants, we will do our best to keep you updated on how to make it an enjoyable experience as you choose your own route to run.
Once you have registered for the run
www.thewaterrun.ca
and setup your account through Race Roster, you will be emailed instructions on:
How to track your virtual run through the RunKeeper app
How to upload your race times on race day.
For now, here is a run schedule to get started on your training.
5K/10K Training Schedules
Don't wait to take walk breaks. By alternating walking and running from the beginning, you speed recovery without losing any of the endurance effect of the long one.
Be sure to do the running portion slow enough at the beginning of every run (especially the long run) so that you'll feel tired but strong at the end. The conservatism will allow you to recover faster.
Every other day you can cross-train instead of walking. Cross country ski machines, water running, cycling, and any other other mode which you find fun and interesting (but non-pounding) will improve overall fitness.
Stay conversational on all of your exercise sessions. This means that you should be exerting yourself at a low enough level that you could talk. It's okay to take deep breaths between sentences, but you don't want to "huff and puff" between every word.
As the runs get longer, be sure to keep your blood sugar boosted by eating an energy bar (or equivalent) about an hour before exercise.
| | | | | | | | |
| --- | --- | --- | --- | --- | --- | --- | --- |
| 5k Training Schedule | | | | | | | |
| Week | Monday | Tuesday | Wednesday | Thursday | Friday | Saturday | Sunday |
| 1 | walk or XT (cross training) | run 10-15 min | walk or XT | run 10-15 min | walk or XT | off | 1 mile |
| 2 | walk or XT | run 15 min | walk or XT | run 15 min | walk or XT | off | 1 mile |
| 3 | walk or XT | run 15-20 min | walk or XT | run 15-20 min | walk or XT | off | 1.5 mile |
| 4 | walk or XT | run 15-20 min | walk or XT | run 15-20 min | walk or XT | off | 1.5 mile |
| 5 | walk or XT | run 20-25 min | walk or XT | run 20-25 min | walk or XT | off | 2 miles |
| 6 | walk or XT | run 20-25 min | walk or XT | run 20-25 min | walk or XT | off | 2 miles |
| 7 | walk or XT | run 25-30 min | walk or XT | run 25-30 min | walk or XT | off | 2.5 miles |
| 8 | walk or XT | run 25-30 min | walk or XT | run 25-30 min | walk or XT | off | 2.5 miles |
| 9 | walk or XT | run 30 min | walk or XT | run 30 min | walk or XT | off | 3 miles |
| 10 | walk or XT | run 30 min | walk or XT | run 30 min | walk or XT | off | 3 miles |
| 11 | walk or XT | run 30 min | walk or XT | run 30 min | walk or XT | off | 3.5 miles |
| 12 | walk or XT | run 30 min | walk or XT | run 30 min | walk or XT | off | 3.5 miles |
| 13 | walk or XT | run 30 min | walk or XT | run 30 min | walk or XT | off | 4 miles |
| 14 | walk or XT | run 30 min | walk or XT | run 30 min | walk or XT | off | 4 miles |
| 15 | walk or XT | run 30 min | walk or XT | run 30 min | walk or XT | off | 5K Race |
| | | | | | | | |
| --- | --- | --- | --- | --- | --- | --- | --- |
| 10k Training Schedule | | | | | | | |
| Week | Monday | Tuesday | Wednesday | Thursday | Friday | Saturday | Sunday |
| 1 | walk or XT | run 20-25 min | walk or XT | run 20-25 min | walk or XT | off | 2 miles |
| 2 | walk or XT | run 20-25 min | walk or XT | run 20-25 min | walk or XT | off | 2 miles |
| 3 | walk or XT | run 25-30 min | walk or XT | run 25-30 min | walk or XT | off | 3 miles |
| 4 | walk or XT | run 25-30 min | walk or XT | run 25-30 min | walk or XT | off | 4 miles |
| 5 | walk or XT | run 30-35 min | walk or XT | run 30-35 min | walk or XT | off | 4 miles or 5K |
| 6 | walk or XT | run 30-35 min | walk or XT | run 30-35 min | walk or XT | off | 5 miles |
| 7 | walk or XT | run 30-45 min | walk or XT | run 30-45 min | walk or XT | off | 5 miles or 5K |
| 8 | walk or XT | run 30-45 min | walk or XT | run 30-45 min | walk or XT | off | 6 miles |
| 9 | walk or XT | run 30-45 min | walk or XT | run 30-45 min | walk or XT | off | 6 miles or 5K |
| 10 | walk or XT | run 30-45 min | walk or XT | run 30-45 min | walk or XT | off | 7 miles |
| 11 | walk or XT | run 30-45 min | walk or XT | run 30-45 min | walk or XT | off | 3.5 miles |
| 12 | walk or XT | run 30-45 min | walk or XT | run 30-45 min | walk or XT | off | 4 miles or 5K |
| 13 | walk or XT | run 30-45 min | walk or XT | run 30-45 min | walk or XT | off | 10K Race |