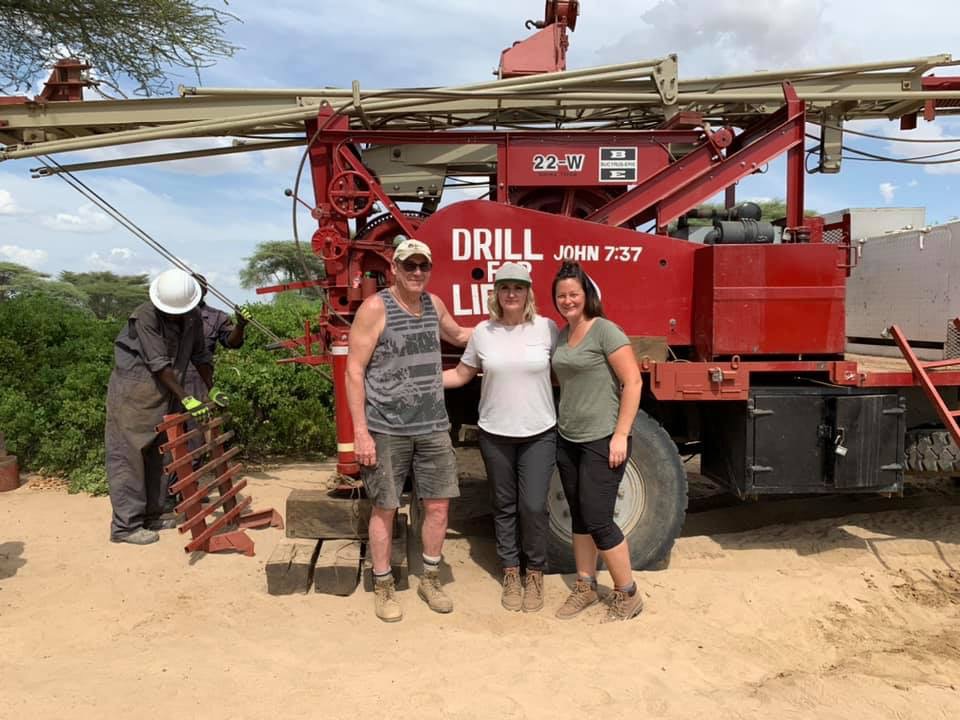 Jun 24, 2020
Where Do All The Funds Go
On my latest trip to Turkana I had the awesome privilege of taking Ava and Michelle, two lovely young ladies from our Water Run Team. After their two weeks in the Turkana Desert one of the comments that came up was, "We had no idea that The Water Run funds helped in so many different ways". So I thought it would be good to break it down to show everyone that there is a much bigger picture then just Drilling for Water.
When The Water Run first started I would say that up to 90% of the funds went straight into the drilling project and 10% into admin. As we kept faithfully drilling wells it became very clear that there were other pressing needs that needed to be addressed also. We have kept moving forward and the funds from the 2019 Water Run break down differently. 60% to Drilling which includes all maintenance/equipment, insurance, benefits and wages for the Kenyan Drilling Team. I used to look at it as, The Water Run was responsible for maybe 2 or 3 wells per year but because the funds go into keeping everything operational, I now believe that every well that is drilled has been enabled by The Water Run, sponsors, donors, runners and volunteers.
We have always tried to maintain a max of 10-12% for admin. We have an education and community development program that receives about 15% and approx 15% goes to food and children's clothing distribution in times of dire need.
Nehemiah Construction has drilled over 60 water wells helping to change the lives of thousands of Turkana villagers.
Education & Community Development.
Though the education and community development programs lives are being changed . Please watch for more stories about some of our students in the coming weeks.
One of the most difficult things that we deal with on a regular basis is the severe droughts and lack of food. It is heartbreaking to go into a village to begin drilling and find children and the elderly dying. Whenever possible we always try to have some extra food staples with the drilling team. The Water Run is saving lives in so many different ways and everyone that gets involved is a big part of what we do.
As a parent, another very difficult thing to witness is driving out into the desert and finding children 12-13 years old that are naked or their clothes are so wore out that they are just hanging on their bodies. Over the years we have always tried to keep a supply of children's clothes on hand to distribute to the most needed. Again Thank you for making a difference.
Days For Girls

When the ladies were planning their trip and how they could be involved in ministry, they found an organization called Days For Girls. Their focus is on educating young women on hygiene and their monthly cycle by supplying washable, reusable kits. It is helping young girls to take back days they miss from school because of lack of basic needs. It was very well received and I believe it has opened up an opportunity for future teams of women that would like to venture into the Turkana desert.